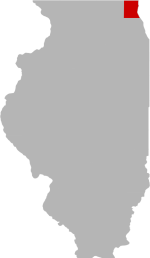 SHARE THIS PAGE
ICE DEPTH CHART POWERED BY:
ICE CHART
POWERED BY
DISCLAIMER: This chart is for informational purposes only to show what people have been reporting for ice depths for Bangs Lake, Lake County and thus is only as valid as the data submitted by those users. This data is not verified by Lake-Link. As always, take extreme caution whenever on ice.
DISPLAYING 41 TO 50 OF 2,398 POSTS
FILTER OPTIONS
7/12/19 @ 1:56 AM
FISHING REPORT
MOON PHASE (83%)
Waxing Gibbous
First time out and a productive day , 3-8 just using night crawlers and a few plastic baits . Caught nothing on plastics but got 1 14" lmb, 3 catfish medium size , 6 bluegills 6 -9 inches 1 10" perch and to top it off 1 bowfin 20" , didn't know they were there ! All in a nice outing fish and weather !!
2/25/19 @ 1:40 PM
FISHING REPORT
MOON PHASE (58%)
Waning Gibbous
Caught a few gills before the rain on Saturday.
If you fished Bangs last week and are missing gear, I picked up quite a bit of it when I was out there Saturday morning. No one I spoke with on the ice claimed the found items which were left next to holes around the lake. Let me know what you're missing, and if I picked it up we can schedule a time to get your stuff back. I'm pretty sure I picked up items belonging to a few different fishermen based on the different locations where everything was found.
DISPLAYING 41 TO 50 OF 2,398 POSTS