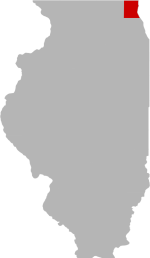 SHARE THIS PAGE
ICE DEPTH CHART POWERED BY:
ICE CHART
POWERED BY
FISH MORE. FISH BIGGER.
FRABILL
MAGNUM BAIT
STATION 30
DISCLAIMER: This chart is for informational purposes only to show what people have been reporting for ice depths for Bangs Lake, Lake County and thus is only as valid as the data submitted by those users. This data is not verified by Lake-Link. As always, take extreme caution whenever on ice.
DISPLAYING 31 TO 40 OF 2,398 POSTS
FILTER OPTIONS
12/16/19 @ 11:54 AM
FISHING REPORT
MOON PHASE (77%)
Waning Gibbous
Lake is froze over with a skim of 1 to 1+" of ice, no open water remains. I checked the ice by the PD launch. Next couple days look good for ice building conditions, but the end of the week into next is forecasted to be in the 40s . . . the lake is not safe for ice fishing yet.
DISPLAYING 31 TO 40 OF 2,398 POSTS