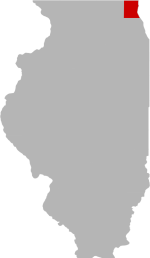 SHARE THIS PAGE
DISPLAYING 20 TO 29 OF 2,404 POSTS
FILTER OPTIONS
2/3/20 @ 12:45 PM
FISHING REPORT
MOON PHASE (66%)
Waxing Gibbous
Went out on Saturday & Sunday this weekend, and even with the near 50º temperatures and sun on Sunday, ice was still 5" thick. Saturday was very slow, fish were hugging the bottom and didn't really want to bite. But on Sunday, panfish & crappie were biting like crazy...most were still hugging the bottom, but some crappie were suspended at 8-10' in 15' of water.
1/30/20 @ 9:30 PM
FISHING REPORT
MOON PHASE (29%)
Waxing Crescent
Last couple evenings slow dinks here and there, ice about 5" maybe little less on the South end of the lake..
Talked to the police on the lake and confirmed the Gill daily bag is 10 per day. He told me someone keeps peeling the updated sticker off the signs in certain places around the lake, they will be fixing them again shortly. This pic was from the Bait shop at Wauconda Boat. I never take that many just wanted to know for myself as well just in case.
DISPLAYING 20 TO 29 OF 2,404 POSTS