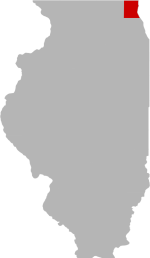 SHARE THIS PAGE
DISPLAYING 20 TO 29 OF 2,461 POSTS
FILTER OPTIONS
FISHING REPORT
Ice still holding strong at about 13 inches but fishing was dead in the water. A few lookers on the sonar but would scram if u even moved the jig a hair. No flags either. Windy as heck out there today too.
I fished from 13:00 - 15:30, right in front of Lindy's. I started out in 10 FOW but moved in to 8 FOW. Ended up with one 7 1/2" gill. Saw quite a few on the vex. Managed to pull them up from the bottom but couldn't get them to hit. The fish I did catch hit a small hexi fly with a waxie. I'll probably fish again on Tuesday.
FISHING REPORT
Fished yesterday. Slow going just caught a couple crappie but there is a solid 12 inches of ice under the snow/slush at least in the northeast bay. Should be fine this weekend but not sure after this weekend with another week of mild temps.
DISPLAYING 20 TO 29 OF 2,461 POSTS