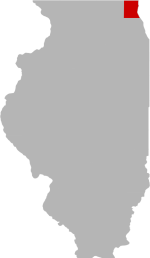 SHARE THIS PAGE
DISPLAYING 11 TO 20 OF 2,461 POSTS
FILTER OPTIONS
FISHING REPORT
beautiful day, took a couple hours from noon till 2,
hit the 12 ft hole of the old slide beach, nothing happening in there, very odd to not see alot of fish in there, so headed east to look for weeds, found a few fish around scattered weeds, nothing hot an heavy,
2 crappie and 22 gills, all small, on waxies
Yeah this happens when money gets dumped into a lake! First the rich people want awesome yards so they dump fertilizer on them. Then comes the weed growth. Then comes the complaining about too many weeds! Followed by weed killer! This happened up by my cabin in a short period and they blamed it on the farmers! it's now happening on Wonder Lake as they have literally spent millions on dredging and reworking islands . Guess what happened? Nothing dredge holes are about filled back in, islands are still the same or smaller. Taxes went up. Oh well great to look at the nice new mansions and huge boats as the fisherman catches nothing and talks about the good old days! Best piece of advice is try night fishing and bring your vex as they will be suspended now. used to enjoy that lake about 8 years ago. We would all go out to every derby and slam fish. Then came all the rules and fee's. Personally I probably will never step foot out there again. Which is what they wanted anyway! Blue glow jigs at night is what I usually do decent on when this happens to a lake. I've lost years of knowledge on many lakes just for this reason! Keep at em or move on is the only options unfortunately! Tight lines
FISHING REPORT
I've been out twice, nothing to show for either trip. I talked to one guy fishing behind the bar who reported 1 little perch. I usually do well but I've been noticing a major lack of weeds. That, combined with the super clear ice makes its really difficult. Although its first ice for most of us, these fish are in there mid winter pattern. Hopefully this brief warm up helps.
DISPLAYING 11 TO 20 OF 2,461 POSTS