Langlade County Economic Development Corporation
312 Forrest Avenue
Antigo, WI 54409
Email Us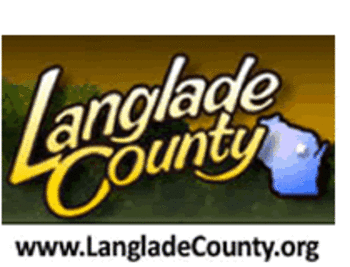 LANGLADE COUNTY, WISCONSIN, THE "COUNTY OF TRAILS"
Any season of the year is the right time to visit Langlade County, Wisconsin's County of Trails. Whether you're looking to explore or just relax, Langlade County, located in the great "Northwoods", offers residents and visitors alike an abundant array of cultural, historical, natural and recreational options.
For the outdoor enthusiast, Langlade County offers many exciting and refreshing outdoor adventures for people of all ages and experience levels! Whether you're walking, hiking, mountain biking, road biking, ATVing, Langlade County has the perfect scenic trial or road just for you.
If rafting or paddling is what you are looking for, then nothing beats whitewater rafting or whitewater kayaking in eastern Langlade County. The famous Wolf River is one of the best whitewater rivers in the Midwest! The Wolf River offers everything from quiet calm waters in the northern section to complex rapids in the southern sections.
Fishing or hunting you say? With 842 natural lakes, 225 streams, 200 spring ponds, and over 127,000 of hunting acres, Langlade County provides unlimited hunting and fishing opportunities.
Don't forget about Horseback riding. There are countless miles of forest roads to explore by horseback and there are two trails designed specifically for horseback riding in Langlade County.
As the air begins to chill and the snow begins to fall, residents and visitors get their cross country skis, downhill skis, snow boards, snow bikes, and snow shoes dusted off and ready to enjoy. The Langlade County Forestry Department maintains four cross country ski trails located throughout Langlade County. If downhill skiing or snow-boarding is more your families sport than you will be pleasantly surprised to find a little hidden secret known as Kettlebowl Ski Area.
ATV & Snowmobiles

Over 530 miles of impeccably groomed trails await snowmobilers and ATVers. Trails link numerous resorts, restaurants, taverns and service stations. Trails are maintained for public use by 11 local clubs and Langlade County. Trail system in Langlade County and statewide would not be possible without the dedicated club members and the private landowners gracious enough to allow trails over their properties. Winter trails are closed to ATVs when the temperature is above 28 degrees F.
The ATV trails are located mostly on land owned and managed by Langlade County. Trails are maintained by Langlade County with the exception of private property, which is maintained by local clubs. There are over 86 miles of trail connected by several routs. The trail is very scenic and traverses glacial moraines, upland hardwoods, cedar swamps and small rivers and lakes. The terrain is slightly rolling to very hilly and links to the Lincoln County and Oneida County ATV trails. The trails open May 1 and close December 1, weather permitting. For more information, rules, regulations, and detailed maps, visit www.countyoftrails.com
From weekly Farm Markets to the annual Wolfman Triathlon to ice fishing tournaments, there's fun around every corner just waiting for you to join in. So come and see for yourself why Langlade County, Wisconsin, The County of Trails, is a must see and a must stay destination.
FOLLOW THE TRAIL OF LIFE…..TO THE COUNTY OF TRAILS!
** Rates subject to change without notice.