Walleye Mafia Guide Service
1327 Frano Ct.
De Pere, WI 54115
Email Us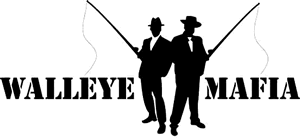 Walleye Mafia
Green Bays resource for everything walleye . If you're a hardcore walleye angler or a weekend walleye junkie Walleye Mafia is your go to resource for everything walleye. The Walleye Mafia crew is a dedicated group of walleye fanatics from across Wisconsin. This group is partnered with some of the industry leading gear and tackle manufactures. Not a walleye junkie, no problem! Captain Troy Krause will be your guide as you navigate Green Bay on your next fishing adventure.
Captain Troy Krause
Troy grew up on the shores and tributaries of Lake Michigan in the "Trout and Salmon Capitol of the World" Algoma, Wisconsin. If he wasn't bustin his hump at the family farm, he was down at the creek a couple miles down the road. When chores were done on the weekends in the winter, Troy, his brother, and step-dad headed for the ice in Door County. As a kid Troy loved the sport and fished at every available opportunity.
Over the last several years Troy has developed a passion for walleye fishing. He spends the majority of his time on the waters on Green Bay and the Winnebago system. In 2013 Troy took his passion to the next level getting involved in tournament fishing in the Midwest Walleye Series. For the 2014 season, Troy and his partner, Brent Dempsey participated in the AIM Weekend Walleye Series. He has 1 top 10 finish, 3 top 20's and finished well into the top half of the field in each season.
In the spring of 2014, Troy decided to take the next step in his fishing career and took Captains License training course at Explorers Guide Maritime Academy to become a licensed Captain. With his professional experience as a angler and a licensed Captain Troy hopes to share his passion with others.
Trips
If you're looking for a walleye fishing guide for Green Bay or the Winnebago system, look no further. Captain Troy Krause at Walleye Mafia, LLC is a USCG licensed Captain and American Red Cross train in CPR and First Aid. Even though we pride ourselves on you having the most enjoyable fishing experience possible, nothing is more important than knowing the walleye guide driving the boat puts your safety first.
The open water season of 2015 is well underway. The spring spawn runs are now pretty much over and the walleye are starting to really put the feed bag on. As of May 2 the daily walleye limit has jumped back up to 5 per person. Right now is prime time to get out and get limits of walleye because they are hungry after a long winter. Captain Troy goes out of several different ports on the Green Bay and Winnebago systems to make sure to stay on the fish so that you have the best opportunity to either bag that trophy walleye of you limit of nice eater sized walleye. Contact us today to book your next walleye adventure.
Rates
All Rates are for 2 people, $50 for a 3rd person
Full Day, 8-9 hours- $400
Half Day4-5 hours- $275
$50 per person deposit required. If cancelled within 7 days of trip, may be used towards a future trip.
Your Trip Includes:
Fully Equipped Triton 205 Walleye boat
Tips, tricks and techniques
Fish location and presentations
What You Should Bring:
Rain Gear
Cameras or Video Recorders
Hat and Fishing Glasses
Fishing License

Cooler for your catch
Lunch / snacks / beverage
Positive fish catching attitude
I've been fishing for walleye mainly on Green Bay the last couple weeks. There have been some days that have been better than others, but one thing is for sure, there are a lot of walleye in a lot of different areas.
When is comes to being a Green Bay Walleye fishing guide, you have to know where to find them in different conditions and on Green Bay, the conditions can change in an instant. I keep a watchful eye on the weather so that we launch out of a port that I know we will have safe travels for our way out the the walleye fishing spot and also on our way back into port as well as the whole time we are fishing.
Waters Guided
Bay of Green Bay, Brown County
Species Targeted
** Rates subject to change without notice.
---