Northwoods Guide Service
N2591 Airport Rd
Merrill, WI 54452
Email Us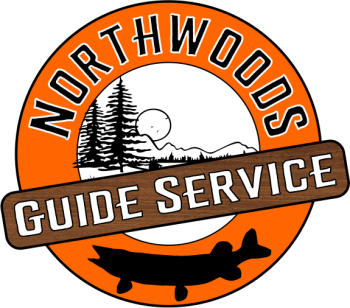 Northwoods Guide Service is your premier Northern Wisconsin multi-species fishing guide. With 15 years experience fishing the waters of Vilas, Oneida, and Lincoln counties. Whether you are looking for a fun family outing, chasing after that trophy, looking to catch your first fish, or just want to learn some new water; we offer something for everyone.
About your guide:
Hi my name is Nate Hommerding. I grew up fishing the lakes of Northern Wisconsin. My earliest memories of fishing are when I was four years old fishing for crappies and bluegills with my dad. When I was six years old I developed my passion for fishing. When I was 10 I caught my first musky. It's at that point when fishing became a lifestyle for me and my passion really developed for chasing musky and crappie. I do thoroughly enjoy fishing for walleye, bass, northern pike, and other panfish as well.
I attended college at Vermilion Community College in Ely, MN and majored in fisheries and wildlife management. In the two years that I attended school there I had the opportunity to fish on some of northern Minnesota's premier lakes, and it was at this point I was really learned how to be productive catching fish.
I strive to practice conservation and I am a strong believer in catch and release and selective harvest. I practice catch and release of all muskies and strongly encourage catch and release of big fish of all species.
Fishing Trips:
I strive to make every trip a memorable one. To me there is no greater feeling then watching a kid catch their first fish or seeing a seasoned angler catch their biggest fish. Whether we catch a lot of fish or not, your experience is sure to be enjoyable and educational, as you will be able to take the knowledge that you gain with me and apply it yourself for years to come.
Full day and half day trips are offered for musky and multi species. All fishing equipment and bait is provided. Fishing is conducted out of a Tuffy esox magnum tiller with the latest electronics and equipment.
Items to bring:
Valid WI fishing license
Seasonally appropriate clothing/rain gear
Camera
Sun screen

Polarized sunglasses
Snacks/beverages
Positive fishing attitude
Ice Fishing:
Ice fishing trips are offered in half day or full day trips. Specializing in panfish, walleye, and northern pike. All trips are conducted out of heated portable shacks. This allows us to stay mobile and stay on the fish. All the latest equipment and electronics are provided. All you need is warm clothing, a valid WI fishing license, and a positive fishing attitude!
** Rates subject to change without notice.