Greater Mauston Tourism Association
651 N Union St Unit 36
Mauston, WI 53948
(866) 516-1646 - toll free
Email Us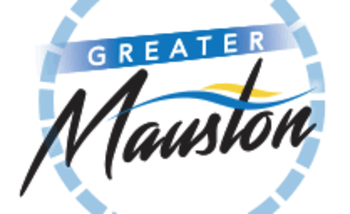 Greater Mauston... Welcomes you!
Mauston finds you surrounded by natural wonder, wildlife and a rich variety of outdoor activities. Here is a glimpse of a few Mauston things to do.
Looking for fun on the water? How about canoeing on the Lemonweir River, boating on Castle Rock Lake, fishing on Lake Petenwell or tubing on the Wisconsin River? It's all just outside your door!
Some of the nation's finest biking trails are just down the road. Golfing, horseback riding, hiking, snowmobiling, ATV riding, hunting, antiquing and camping are just some of what is at your doorstep.
Stop by Woodside Sports Complex and take in a game of baseball, America's favorite pastime.
Enjoy the taste of Wisconsin. Local wine, cheese, meats and cranberries are waiting for you to savor them. From fast food to casual lakeside pubs to fine dining, Mauston offers something for every palate and budget.
Lose yourself in time along our breathtaking country backgrounds. The bluffs and buttes you see are the tops of islands that dotted the surface of what was once Lake Wisconsin.
Explore the Wisconsin that inspired John Muir and Aldo Leopold, two of America's iconic conservationists.
Our towns have retained the charm of yesteryear and wholesomeness of a simpler, less-hurried time. Our natural beauty brings year round pleasure to locals and visitors alike.
So, whether you're looking for quiet solitude or outdoor fun and activity, you'll find it in the Greater Mauston Area. Let Mauston find you…here!
Greater Mauston finds you… connecting with nature
There are so many activities near Mauston and virtually all of them relate to getting out and enjoying the outdoors. Oh don't get us wrong, there are lots of indoor activities like visiting The Boorman House, Juneau County's Historical Society Museum. Then on to some of our renowned wineries, cheese factories, and apple orchards where you can spend a leisurely afternoon. Our bluff country, with its scenic vistas, and Castle Rock Lake are beautiful all year round, but especially in the fall or after a fresh fallen snow.
But for those looking for adventure spring, summer, fall and winter you will not be disappointed with the many activities near Mauston, Wisconsin.
Greater Mauston Wi Events
Leave your over-scheduled lifestyle behind. Wind down. Let the simple, laid-back nature of our community help you feel alive again by attending one of our Greater Mauston WI events. They are a fun way to reconnect with life and family.
You and your family will enjoy the time together while taking in all of the fun things to do in this area. Community events are a timeless way to have fun. You'll find our small town values will help soothe your soul. You and your family will feel safe, welcome and free to relax in our wholesome community.
Visit our web site for more Mauston event information.
The Greater Mauston Area finds you… naturally connected!
Greater Mauston is naturally connected to many of the area's tiniest villages, lakes, rivers and scenic vistas. The City of Mauston is the County seat of Juneau County, and is the perfect point of access to the many things to do and see in this area. It is conveniently located midway between Chicago and Minneapolis. Wisconsin's second and fourth largest lakes, Petenwell and Castle Rock Lake are just a few minutes away.
Some of the small cities, towns and villages that make up Greater Mauston WI are: Wisconsin Dells, Lyndon Station, New Lisbon, Elroy, Necedah, Camp Douglas, Tomah, Armenia, Clearfield, Cutler, Finley, Fountain, Germantown, Kildare, Kingston, Lemonweir, Lindina, Lisbon, Lyndon, Marion, Orange, Plymouth, Seven Mile Creek, Wonewoc, Hustler & Union Center. All of these towns have their own character and fun things to do, so start exploring small town America!
Follow our website and social media pages, to find out more about the great things that make up our wonderful region.
** Rates subject to change without notice.